"Buenavista's support has been key to strengthening our organizational culture."
Alejandra Toro
Communications Analyst Ternium
Written by Sara Ramírez
Buenavista Social Communicator
Buenavista (BV) has been providing design and communication services for Ternium in Colombia for more than eight years, the leading steel producer in Latin America with international presence in countries such as the United States, Romania and Italy and operating plants in Latin America in Mexico, Brazil, Argentina, Colombia and Central America.

Alejandra Toro from the Communications area of Ternium in Colombia, shared with us her experience as a partner of the agency.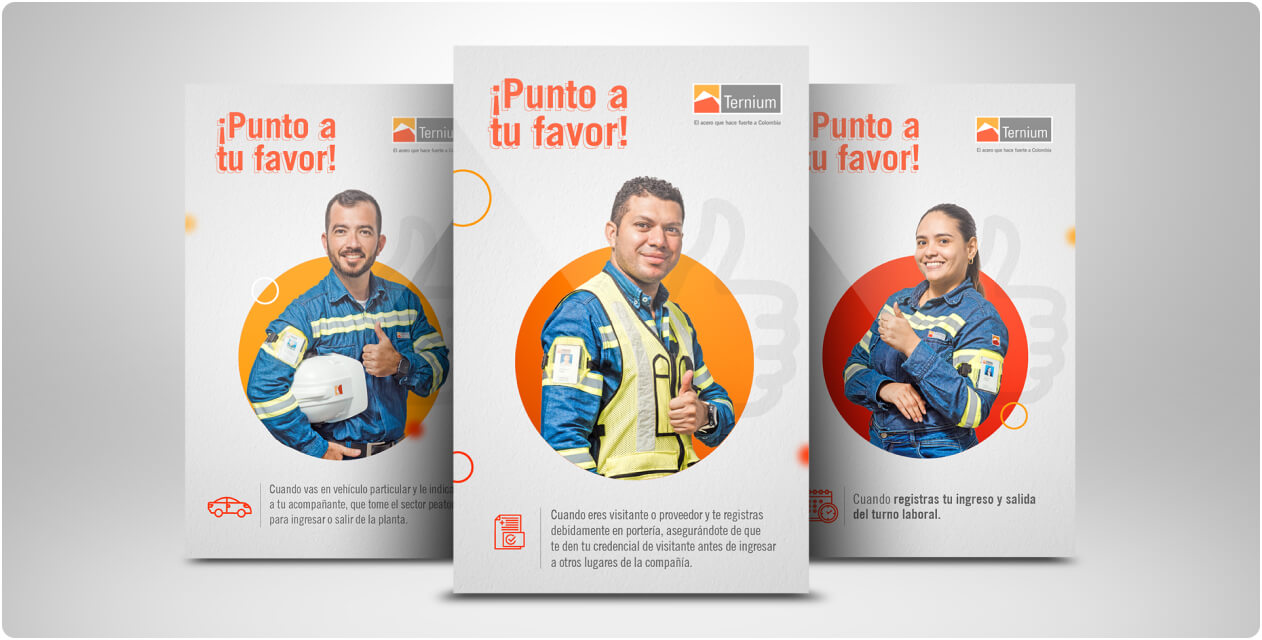 "This is a fast-moving business. One of the things that limited me when launching campaigns was the amount of revisions I had to make and that became impractical, because we did not manage to share the campaigns on special dates or times. That's why I decided to hire Buenavista, because of their speed, punctuality and the ease with which they adapted to the graphic line of my brand", says Keyla.
How did you hear about Buenavista?
When I arrived at Ternium Communications in Colombia, the design was done in-house and was time-consuming. Although we had a designer in Mexico, we wanted someone local who knew the market. That's where I met the work of Alexander Tamayo. He easily adapted to Ternium's corporate image, and we began to give him more projects. From there we continued working with him and later with his team when he created Buenavista, not only in Colombia but also for the United States. It has been gratifying to see his growth and evolution.
What services does the boutique agency offer you?
Corporate campaigns from brief, concept, design and execution. As well as support in the design and update of existing campaigns.  
Design of internal and external communication pieces and media such as WhatsApp Business, newsletters, newspaper, mailing, social networks, among others. They are very strong in animation with creative video proposals that generate remembrance.
What stands out to you about BV?
It is a very comprehensive agency, where you present your needs and they guide you to the most appropriate solution. I emphasize the sincerity and transparency they have when they decide to receive or not a project. It is not the typical agency that seeks to take on many projects and ends up not meeting the agreed deadlines; on the contrary, they are clear about their strengths, they have specialized and have segmented their clients. That makes them agile, allows them to have good results and be able to deliver on time.
What has the experience with BV been like? What would you highlight?
It has been excellent because Buenavista goes deep into the need we have and they give us ideas to develop our projects in the best way. They are responsible, creative and always willing to provide a solution. In addition, they study the corporate image of your brand to align their graphic proposal with what the organization expects.
How has this support been reflected in the company's results?
By having Buenavista as our partner, we have been able to enhance our organizational culture and build stronger connections with our target audiences. We have achieved this through the implementation of educational and training campaigns in various areas, including environmental sustainability, quality control, safety, and wellness. Moreover, Buenavista has provided us with exceptional support in executing numerous projects within our company.
Why would you recommend Buenavista?
Buenavista has displayed a remarkable sense of commitment to our organization by seamlessly adapting to our company's pace and comprehending the urgency of our daily operations. It is gratifying to have witnessed their growth and consolidation of a highly skilled and competent team that has met our needs with creative proposals that generate impact.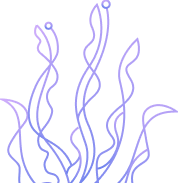 We are a live
and dynamic
ecosystem