"I have a partner who is consistent with my brand."
keyla Meléndez
President KG Management Group
Written by
Buenavista Social Communicator
The President of KG Management Group in Puerto Rico, Keyla Meléndez, understands that the speed of response is one of the most important attributes when hiring the services of a design provider. In Buenavista, she has found the most efficient solution for her business: La Patria, restobar, a rooftop with a creative cuisine.
"This is a fast-moving business. One of the things that limited me when launching campaigns was the amount of revisions I had to make which became impractical, as we didn't manage to share the campaigns on special dates or times. That's why I decided to hire Buenavista, because of their speed, punctuality and the ease with which they adapted to the graphic line of my brand", says Keyla.
This is how a business relationship founded on trust and empathy has resulted in a comprehensive suite of services, encompassing website design, programming, maintenance, digital campaign design for social media, and printed promotional materials.

Keyla affirms that the service has been excellent because of the immediacy with which they attend to their needs, their creativity, and the knowledge they have of their brand. "Regardless of whether I am a small client, I always feel important to Buenavista. The communication is excellent, as well as the level of respect in their treatment."
"I am very satisfied because
I have a partner that
is consistent with my brand".
One of the biggest challenges, at the time of hiring the boutique agency was the cultural issue and having to adapt to the colloquial language that the brand wanted to reflect in Puerto Rico. "The team, headquartered in Colombia, was focused on researching and sharpening their senses and finally managed to adapt to the Puerto Rican culture, generating an excellent match between the designer and the client".

A teamwork that has been reflected in the engagement that the campaigns
have had on social networks about the events and products and services offers that the resto-bar has. "I am very satisfied because I have a partner that is consistent with my brand," she concludes.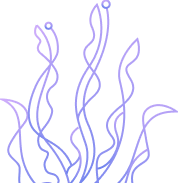 We are a live
and dynamic
ecosystem